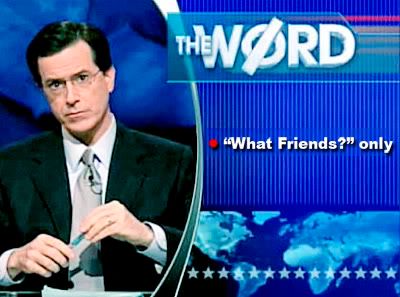 I feel like I wag my finger too hard at some people, so I'm putting mostly everything under a lock except the fanart and the fanfiction. Sometimes ranting comes with the fanart, but I guess you'll just have to live with that. Some ranting and some comments may still be public.


Maybe then your head will hurt less from slamming it into the table so much.

(I BET YOUR MOM USED MATERNITY CARE.)
Stooooop reading ontd_political.
Current Mood:

bored
Current Mood:

ecstatic
ATTENTION ALL.

It has come to my spurious and admittedly flighty attention that Pushing Daisies is doing somewhat badly in its ratings. So I am here to tell you this.

PLEASE, PLEASE, PLEASE, PLEASE, PLEASE, WATCH IT. IT'S A BEAUTIFUL AND LOVELY SHOW, AND IF IT GETS CANCELLED, WE'LL ALL BE DISAPPOINTED, AND SO WILL YOU WHEN YOU FINALLY GO NETFLIX IT AND REALISE IT ONLY GOT A FEW SEASONS BEFORE BEING CANCELLED, BECAUSE IT DIDN'T GET ENOUGH RATINGS.

I mean honestly. I cannot describe how absolutely gorgeous this show is. Please don't let ABC cancel it.

Every Wednesday at 8PM.
Current Location:

The Pie Hole

Current Mood:

worried

Current Music:

Pushing Daisies soundtrack

This is why I should have started watching the Daily Show waaaay before 2007.

(Also, does anyone know if Steve was actually, seriously drunk? A lot of people say that he was, but I'm not sure.)
Current Mood:

amused
http://news.bbc.co.uk/2/hi/entertainment/7619828.stm
NONONONONONONONONONONONONONONONONONONONO
NO.
NO.
FOR THE LOVE OF GOD NO.
I know that Douglas was very 'meh' about the last book, but THAT DOESN'T MEAN THEY HAVE TO WRITE ONE FOR HIM. UNLESS THEY'RE DIGGING HIS EXHUMED CORPSE OUT OF HIS GRAVE AND MAKING HIM WRITE, I DON'T WANT THIS.
As much as I love Artemis Fowl,
they can't do this to me.
Current Mood:

enraged


NAAAAAO.

On a side note... why is it that everyone's interpretation of Darcy seems to have one's that I don't consider quite... Darcy? I suppose I can't say anything about the a-fixed scowl, that, in itself, is Mr. Darcy, but in my head, I imagined... I dunno... dashing? I think Macfadyen's portrayal was the closest to what I had envisioned. Darcy, while being a complete git and looking so, had every ability, as shown in the second half of Pride and Prejudice that he could be caring and such. But the Darcy in Lost in Austen... with that man's forehead, I don't know if he can do anything but Darcy's scowl, even if I admit he does Darcy's scowl quite well.

I'm glad it looks like in the next episode we get Bingley and Jane together. As much as I loved the Elizabeth and Darcy relationship, I always thought Bingley and Jane were absolutely adorable.

Two DW actors in this, both from Moffat's episodes. I have to say, I am enjoying Alex Kingston's performance down to the very last letter. I kept imagining Mrs. Bennett when I read the books as a non-Asian, more loud version of my mother, therefore frail, frustratingly narrow-minded and prejudiced, and annoyingly outspoken. I love Kingston's interpretation. She's exasperating and overbearing to the very last, just like in the books.

Not enough of Nancy's actress to get a good feel for her, but I'm enjoying it all the same, if only for the snickering and cracky crossover thoughts.

Considering in one of the reviews they compared Jemima Rooper (who plays the main character Amanda) to Billie Piper? I find it too easy to find the crossover ideas lulz-worthy.

Eh, Mr. Bennett doesn't fit right in me because of the looks as well, but he's still lovable, as he always was. Bingley looks waaaaaaay too much like the pretty boy. So I'll be over here, finding that annoying. I hate his sister already, so that's good.

OMG, WHY CAN'T NEXT WEDNESDAY BE NAO.
MOAR. MOAAAAAAAAAAAAAAAAAAAAAAAAAAR.
Current Mood:

anxious
dick
about it.
You would think that at twenty years old or whatever the hell she is, she'd grow some maturity.
I was sorely mistaken.
Why don't they just make an anti-Rose comm and start 'baaaw'ing already? Does she really think that because I'm D/R I'm any less broken up about Donna than anyone else? I'm just really pissed at what RTD did to Rose too.
And yeah, 'better writer'. That's why Steven Moffat made such a shite episode like
Silence in the Library
and creates a lot of his own Sues to fall desperately in love with the Doctor in ten minutes. Yeah.
You can tell me they're lovely characters and I'll believe you, you just can't tell me that they aren't Sues as much as Rose is.
I know I'm acting like a colossal brat, but you know, I'm fine if people don't like characters, they just don't have to call me 'Rosefen' for liking D/R and thinking I'm ignorant of anything else.
By all means, go fuck yourself.
Dear mimi-na, I appreciate your art, just wish you weren't such a
I just don't know. So today, you get to sit there and read my incredibly long rant about my thoughts or RTD and Steven Moffat, all while I debate endlessly with myself on whether I love them or hate them.
To be honest, my favourite New
Who
writer is usually Paul Cornell, 'cause mercy of fuck, he knows how to pull at heart strings and he does it so
well
and roundedly and thoughtfully.
Steven Moffat
I shall deal with the Moff first, because
everyone
seems to have a love affair with him nowadays, and I don't understand any of that. I think it's more of a syndrome of 'RTD is crap, Moffat is so much better' that seems to be spreading like virulent turkey virus. Frankly, I think I adore them both, even if Moffat is slightly irritating me as of late, but that's mostly due to rabid followers and general Rose hating. I'm fine if fans are outspoken about their opinion on characters, but I would think that a writer shows some equilibrium on the subject. He is, after all, the
freaking writer.
It doesn't matter if you want to throw the girl into the lake or not, show them some goddamn respect, and don't screw it up when you write them.
(
Dear me, shut the frack up. (Spoilers for S4, slightly shippy, cause I'm a dork.)
Collapse
)
Well, this is much too long for Moffat's section already, so I will write up RTD's part tomorrow. You know, if anyone cares.
There are times... when writers confuse me. There's this extremely confusing chasm between my love for them and my hatred for them, and yet they are almost indistinguishably close to each other that I get confused on whether I'm supposed to smash in my screen out of frustration or hug it and give it tea and send it to a spa in Jamaica.
Current Mood:

thoughtful